---
---
Get access to 10+ creativity and gaming software offers
with purchase of a qualifying Intel® Core™ processor.
---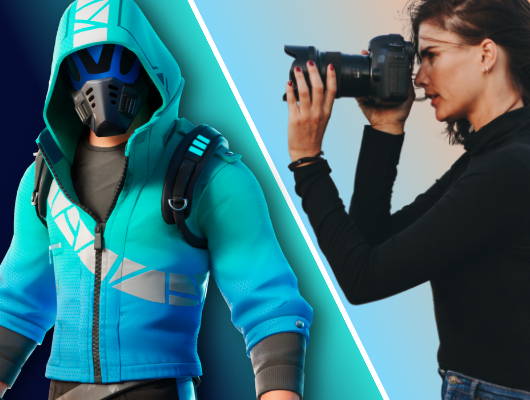 ---
Intel® Software Bonus Bundle
---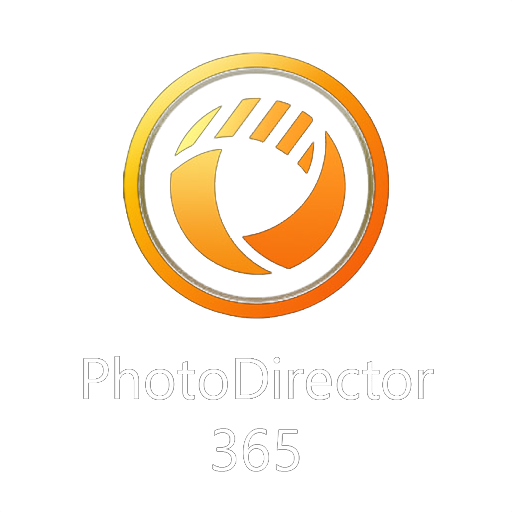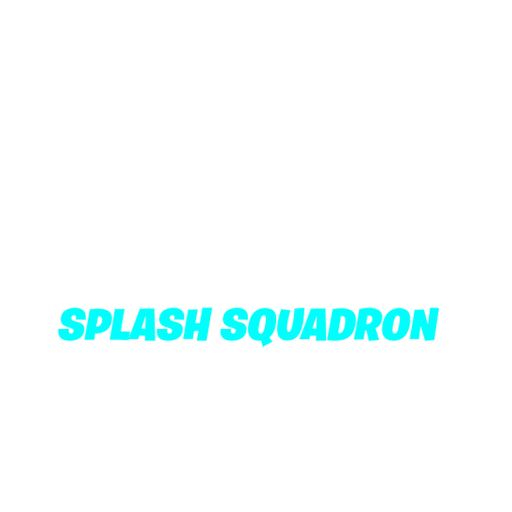 ---
---
---
Offer Expires: March 31, 2021
---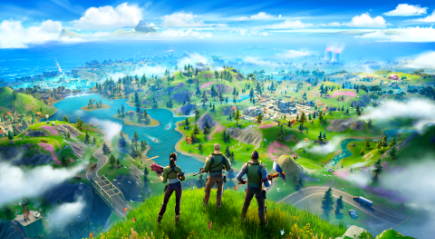 FORTNITE: SPLASH DAMAGE SET
Fortnite is the completely free online game where you and your friends fight to be the last one standing in Battle Royale, join forces to make your own Creative games, or catch a live show at Party Royale. Learn more at www.fortnite.com
Special Offer: Get the Splash Damage set; including the Surf Strider Outfit, the WaveCrest Pickaxe, and the Sky Sail Glider!
---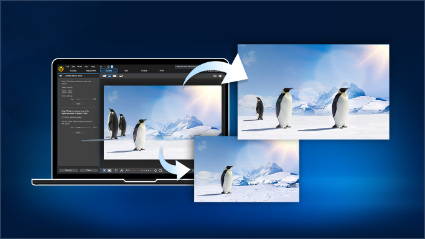 CYBERLINK PHOTODIRECTOR 365
PhotoDirector 365 is the ultimate photo editing software to get you to the heart of creative photo editing, fast. With its powerful combination of pro-level features, easy-to-use tools, and intuitive interface, you can make everyday edits or complete image transformations in a snap, no matter your level of proficiency.
From simple corrections in color, exposure, or crop for your social media feed to multi-layered composites with stylized effects for fine art prints, PowerDirector 365 is the comprehensive tool for image editing. Plus with 365, you get full access to a wide range of new effects, design packs, guided tutorials, and new photo animation and dispersion effects so you'll never be short on assets or inspiration.
With powerful AI tools, eye-catching visual effects, advanced color controls, and intuitive layer editing, you can transform any of your images into breathtaking compositions and artistic masterpieces with PhotoDirector 365. Immersing yourself into fine-art has never been so easy.
Special Offer: Get a 6-Month Subscription to Cyberlink PhotoDirector 365 ( $84.94 Value)!
---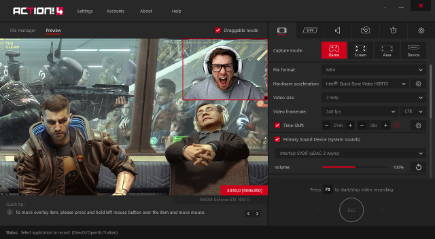 ACTION! SCREEN AND GAME RECORDER
Discover the most advanced, user-friendly, real-time recording, and streaming application for your PC. Create amazing and smooth HD/4K/8K and HDR videos and broadcasts with high-quality microphone commentary. Whether you want to capture screen, selected window, game, desktop area, webcam, or USB/HDMI devices, Action! does that and much more!
Learn more at www.mirillis.com
Special Offer: Get a 6-month subscription to Action! Screen and Game Recorder ($49 Value)!
---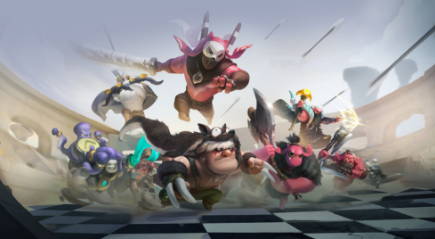 AUTO CHESS
AUTO CHESS Early Access VERSION COMES TO PC! EPIC GAME EXCLUSIVE! A cross-generational strategy gameplay mode and a brand new competitive experience. Join millions of players from all over the world to experience this new strategy game that is taking the world by storm!
Special Offer: Download in-game content ($20 value)!
---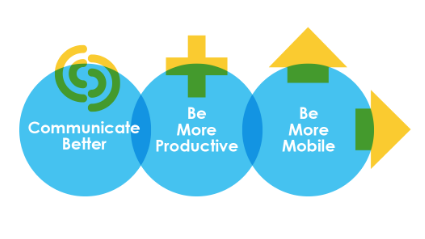 CLEAR EDGE™ FOR CLIENT
Troubled with background noise while on video chats, conference calls, or a gaming application? Use BabbleLabs Clear Edge™ for Client on your laptop to achieve superior speech quality and remove background noise such as barking dogs, HVAC systems, lawn equipment, and more. Simply choose Clear Edge Microphone and Speaker from within any communication or collaboration app to mute incoming and outgoing noise and you'll be able to hear better and be understood.
The Clear Edge for Client app is created with best-in-class deep learning, speech science, and audio processing technology to provide you with the most effective noise reduction and speech enhancement available – up to 40dB better than the original sample.
Babblelabs is now part of Cisco
Special Offer: Download Clear Edge for Client and enjoy 6 months of better speech and noise-free communications and conference calls for free.
---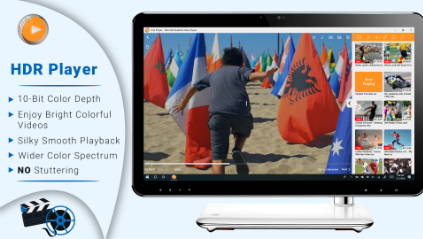 CNX MEDIA PLAYER - 4K UHD & HDR VIDEO PLAYER
CnX Player is a 4K HDR media player Powered by Intel-based Hardware Decoding (HW+) engine. It is a Reliable & Secure video player with Smooth Playback and True Colors Quality. It supports all language subtitles, plays all video formats, and supports all codecs. CnX Player enables you to cast videos from Windows 10 Computer to Chromecast, Roku TV, Apple TV, Amazon Fire TV, Android TV, Samsung Tizen, LG Web OS, and DLNA Smart TV within the private home network connected with Wifi or Ethernet.
Special Offer: Get a 6-month subscription to CnX Player with Professional Codeces and Universal Casting ($43.99 value)!
---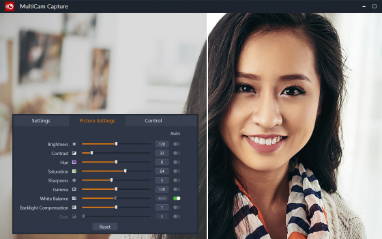 COREL™ MULTICAM CAPTURE
MultiCam Capture is an easy-to-use screen recording and multi-source video capture and editing software that empowers content creators to capture engaging videos efficiently and share their knowledge and passion with the world.
This video capture software lets you capture video across multiple cameras, including built-in webcams and your computer screen, and uses your PC as a capture hub to stream all camera feeds. With a single record button for all camera feeds, you can easily ensure videos are synchronized and ready to compile into seamless video production.
Plugin your cameras, press record, and let MultiCam Capture do the rest! From software training to cooking demos, access intuitive tools to capture completely synced video and audio across multiple sources for a professionally assembled production that's ready to edit at the click of a button. Turn your PC into a recording studio and capture people, products, and presentations perfectly.
Special Offer: Get access to a 90-day trial of Corel™ MultiCam Capture ($39.99 value)!
---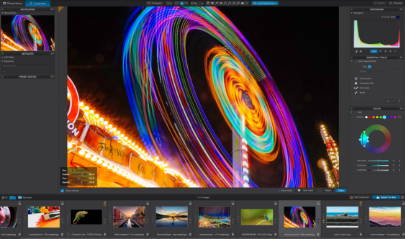 DXO PHOTOLAB 3 ELITE EDITION
Multiple award-winning photo editing software, DxO PhotoLab 3 ELITE Edition is your best companion whether you are an amateur or a professional photographer. With exclusive features including PRIME, the last word in denoising technology, Smart Lighting exposure optimization, ClearView Plus haze reduction, powerful local adjustment tools based on U POINT™ technology, and our renowned optical corrections, you'll enjoy editing your photos more than ever before.
Special Offer: Get 4-months access to DxO PhotoLab 3 Elite Edition ($199 Value)!
---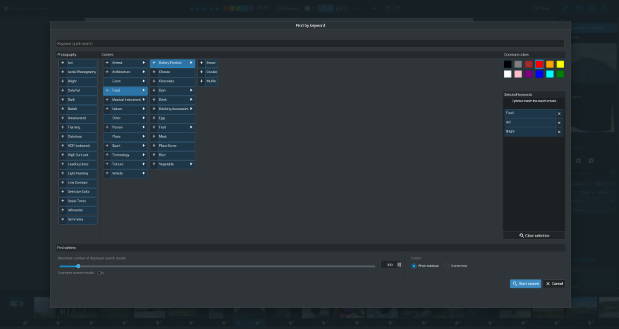 EXCIRE FOTO
Excire Foto is a powerful app designed for easy photo management and quick content-based browsing. Numerous smart features help you get organized and find the photos you are looking for.
Using Excire Foto is not only fun but also saves you time that can be better spent on creative photography.
Special Offer: Get Excire Foto SE* for free, a $20 discount on Excire Foto, and a 3-Month free trial ($65 total value)!
---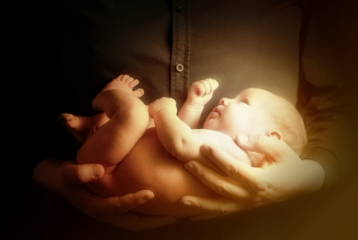 GRFX STUDIO PRO - AI
Get your multi-point ​Intel® Integrated Software Technology Today!​ GRFX Studio Pro - AI is software that is perfectly tuned to Intel® Hardware and is designed to get more done in less time. GRFX Studio Pro-AI is a unique desktop app that blends professional results with an easy to use, intuitive workflow for your digital photos. Whether you are a professional photographer, a photo enthusiast, or content creator of any sort, you can now enhance almost any photo with more than 2000 effects available from ONE SINGLE APP. Get your no-obligation 6-month review. Try it today for FREE!
Special Offer: Get 6-months complimentary access to the full desktop App GRFX Studio Pro - AI ($149 value!)
---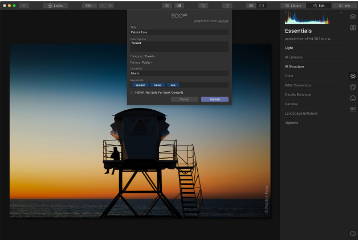 LUMINAR 4
Luminar is an award-winning photo editor based on Artificial Intelligence that empowers you to create stunning images with minimum effort.
Special Offer: Boost your creativity with the award-winning photo editor Luminar 4 — now for free ($67 value!)
---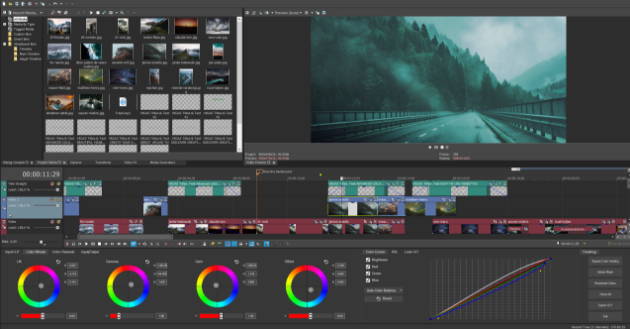 VEGAS™ PRO 365
Embrace the most efficient, flexible, and fastest cutting environment on the market. VEGAS Pro gives you unlimited creative freedom and provides leading-edge technologies – such as artificial intelligence, industry-leading HDR support, and hardware acceleration. SOUND FORGE Pro 365 (included at no extra cost) provides unparalleled audio production capabilities: Editing, mastering, and restoration. VEGAS Pro enables you to focus on your production and storytelling instead of the technical aspects of editing.
Special Offer: Download the 30-day free trial and get 40% off on subscription for the first 12 months ($96 value)!
---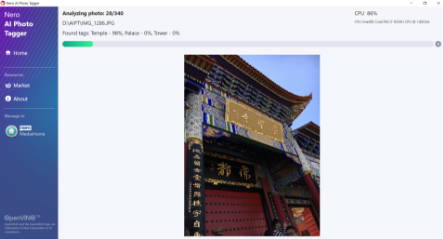 NERO AI PHOTO TAGGER WITH NERO MEDIAHOME STANDARD 2021
Leveraging the image recognition capabilities of artificial intelligence, Nero AI Photo Tagger software helps you find the right pictures without having to manually scroll through thousands of shots. When directed to scan a folder of photos, the app will analyze each image and tag it with keywords, making it easy to search for photos. For those who enjoy creative photo projects, the Nero MediaHome companion app makes AI tags even more versatile, with the ability to create category-specific slideshows that stream to the television, tablets, and mobile devices.
Special Offer: Get two fully loaded products for free ($74.90 value!)
---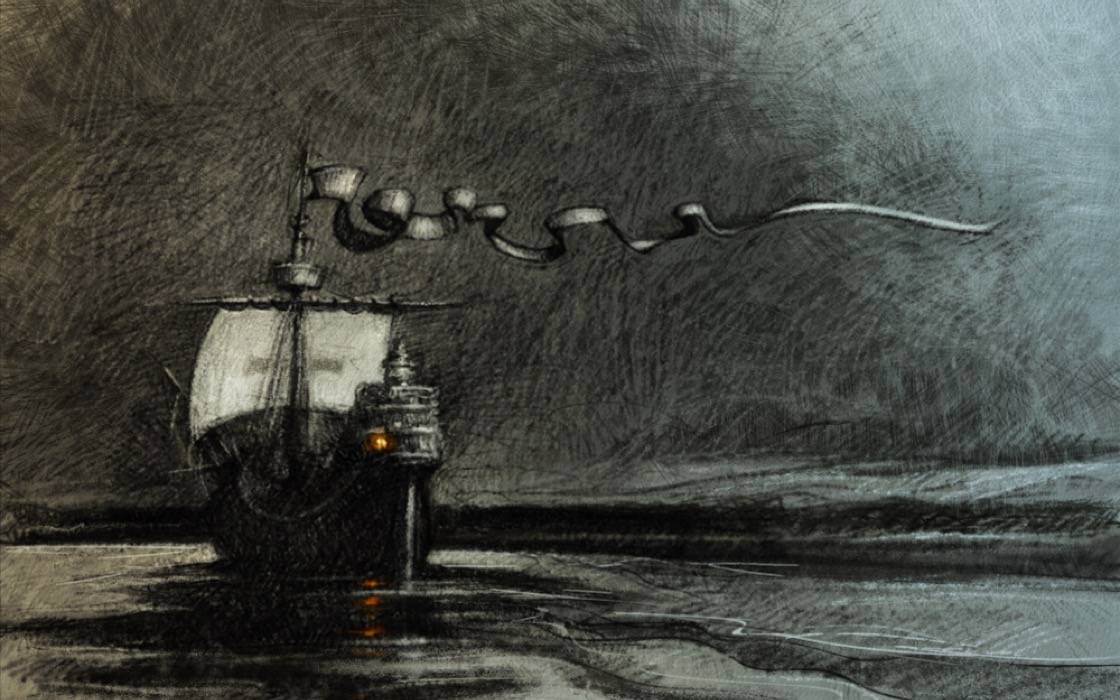 PAINTER® ESSENTIALS™ 7
New to digital art? Start your creative journey with Painter ® Essentials™ 7, the best painting software for beginners to explore and expand artistic curiosity using impressive, easy-to-learn tools. Dabble in original AI-based photo art or experiment with blank canvas painting using highly responsive Natural-Media ® brushes. Experience a realistic painting environment packed with one-of-a-kind media types and brushes, a performance-enhanced interface, and industry-acclaimed painting tools for standout results. Try it today and paint something great!
Special Offer: Get 1-month access to Painter® Esentials™ 7 and the Sketch Essentials brush pack!
---
GET STARTED NOW
Purchase a qualifying Intel processor-based device to claim bonus offer.
1 - Go to softwareoffer.intel.com/Bonus
2 - Sign-in or create an Intel Digital Hub account.
3 - Once your account is activated, log in, click Redeem Offer, and follow the steps to scan your CPU to verify that your purchase qualifies for the offer by March 31, 2021.
4 - Agree to the Offer Terms and Conditions and complete the short survey.
5 - Select and download the available software products.
---
Intel® Core™ i3-9100
Intel® Core™ i3-9100F
Intel® Core™ i3-9300
Intel® Core™ i3-9320
Intel® Core™ i3-9350KF
Intel® Core™ i3-10100
Intel® Core™ i3 -10100F
Intel® Core™ i3-10300
Intel® Core™ i3-10320
Intel® Core™ i3-1110G4
Intel® Core™ i3-1115G4
Intel® Core™ i3-1120G4
Intel® Core™ i3-1125G4
Intel® Core™ i5-9300H
Intel® Core™ i5-9300HF
Intel® Core™ i5-9400
Intel® Core™ i5-9400F
Intel® Core™ i5-9400H
Intel® Core™ i5-9500
Intel® Core™ i5-9600
Intel® Core™ i5-9600K
Intel® Core™ i5-9600KF
Intel® Core™ i5-10200H
Intel® Core™ i5-10300H
Intel® Core™ i5-10400
Intel® Core™ i5-10400F
Intel® Core™ i5-10400H
Intel® Core™ i5-10500
Intel® Core™ i5-10500H
Intel® Core™ i5-10600
Intel® Core™ i5-10600K
Intel® Core™ i5-10600KA
Intel® Core™ i5-10600KF
Intel® Core™ i5-1130G7
Intel® Core™ i5-1135G7
Intel® Core™ i5-1140G7
Intel® Core™ i5-1145G7
Intel® Core™ i7-9700
Intel® Core™ i7-9700F
Intel® Core™ i7-9700K
Intel® Core™ i7-9700KF
Intel® Core™ i7-9750H
Intel® Core™ i7-9750HF
Intel® Core™ i7-9850H
Intel® Core™ i7-10700
Intel® Core™ i7-10700F
---
Purchase one of the qualifying Intel® processor-based devices during the specific purchase period.
(i) visit softwareoffer.intel.com/ to create or log into your Intel® Software Advantage Account; see the Account Terms & Conditions;
(ii) click on "Redeem Offer" and follow the on-screen instructions to complete the purchase verification claim process.
(iii) identify the SKU (stock keeping unit) for the Intel® processor-based device you purchased. Based on your sku selection, you will be notified on-screen if the Intel® processor-based device is eligible for the Offer.
(iv) download and run the Intel® Hardware Scanning Tool "(Intel HST"). Use of Intel HST is subject to your acceptance of additional terms and conditions which will be accessible to you prior to its download.
(v) upon completion of the scan, the Intel HST will indicate on-screen whether the Intel® processor-based device you purchased meets the eligibility requirements indicated in these Offer T&Cs.
(vi) if eligible, you will receive an email that your offer has been unlocked and is available in your Intel® Software Advantage Account.
(vii) confirm you fully understand, accept, and agree to be bound by the Offer Terms and Conditions, Sponsor's Terms of Use, and Sponsor's Privacy Policy ;
(viii) complete the mandatory survey (click here to see questions) about your purchase; and
(ix) follow the instructions to redeem the offer during the Redemption Period.
Offer valid only while supplies last. To participate you must purchase a qualifying Intel® processor based-device or CPU by February 28, 2021 and create an Intel Digital Hub Account at softwareoffer.intel.com/bonus, complete the purchase verification process, respond to a brief survey, and redeem your offer by March 31, 2021. We reserve the right to replace titles in the offer for ones of equal or greater value. Certain titles may not be available to all consumers because of age restrictions. The offer may be changed, cancelled, or suspended at any time, for any reason, without notice, at Intel's reasonable discretion if the fairness or integrity of the promotion is affected whether due to human or technical error. The offer sponsor is Intel Corporation, 2200 Mission College Blvd., Santa Clara, CA 95054, USA. Intel's privacy policy governs the use of the information you submit to participate in this offer. The information is collected, stored, processed, and used on servers in the USA. For Russian residents, the information is also stored on servers in Russia. See the Offer Terms and Conditions for more details.
© Copyright 2020 Intel Corporation. All rights reserved. Intel and the Intel logo are trademarks of Intel Corporation or its subsidiaries in the U.S. and/or other countries. Other names, logos, and brands may be claimed as the property of others.
---