At ROCCAT, they're passionate about developing premium gaming hardware that makes you play better.
German engineering since 2007.
NEW MODELS ARRIVING IN JUNE
SPECIALS - SAVE UP TO $70!
---
ROCCAT Stellar Wireless technology means exceptional speed and signal strength combined with long-lasting battery life. Enjoy the freedom of wireless with high-speed, virtually latency-free connectivity that's just as reliable as wired.
Amongst the fastest wireless gaming technologies on the market, featuring premium hardware components and optimized firmware. Response time is noticeably quick thanks to an extremely low latency. Once you go ROCCAT Stellar Wireless, there's no going back.
Long-life batteries are good for 24 hours of continuous use off a single charge. That gives the average gamer over a week of play time. When it comes time to reload, USB-C rapid charge gets you to full again quickly. More time gaming, less time charging.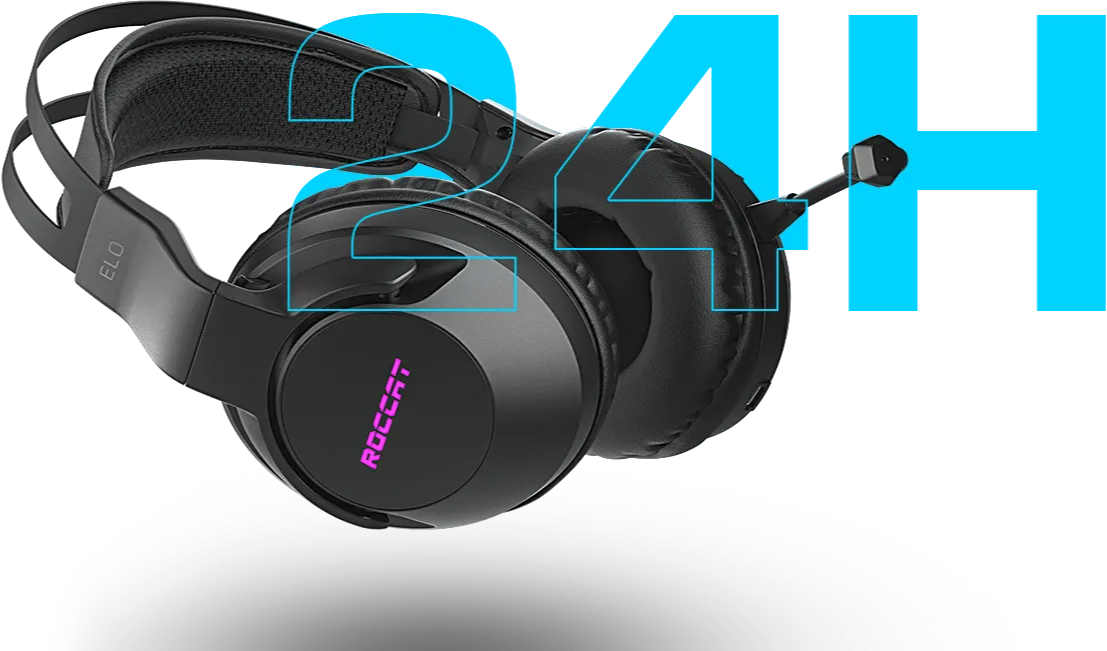 OPTICAL MOUSE
TITAN SWITCH
Double the performance but with a familiar click feeling and no learning curve. That's the mouse edition of the Titan Switch Optical. Experience lightning-fast click actuation and incredible responsiveness – all tested to 100 million clicks.
Harnessing the speed of light for an instantaneous actuation. Firmware is optimized to benefit from no contact chatter, allowing each click to be recognized cleanly, distinctly and with zero debounce delay.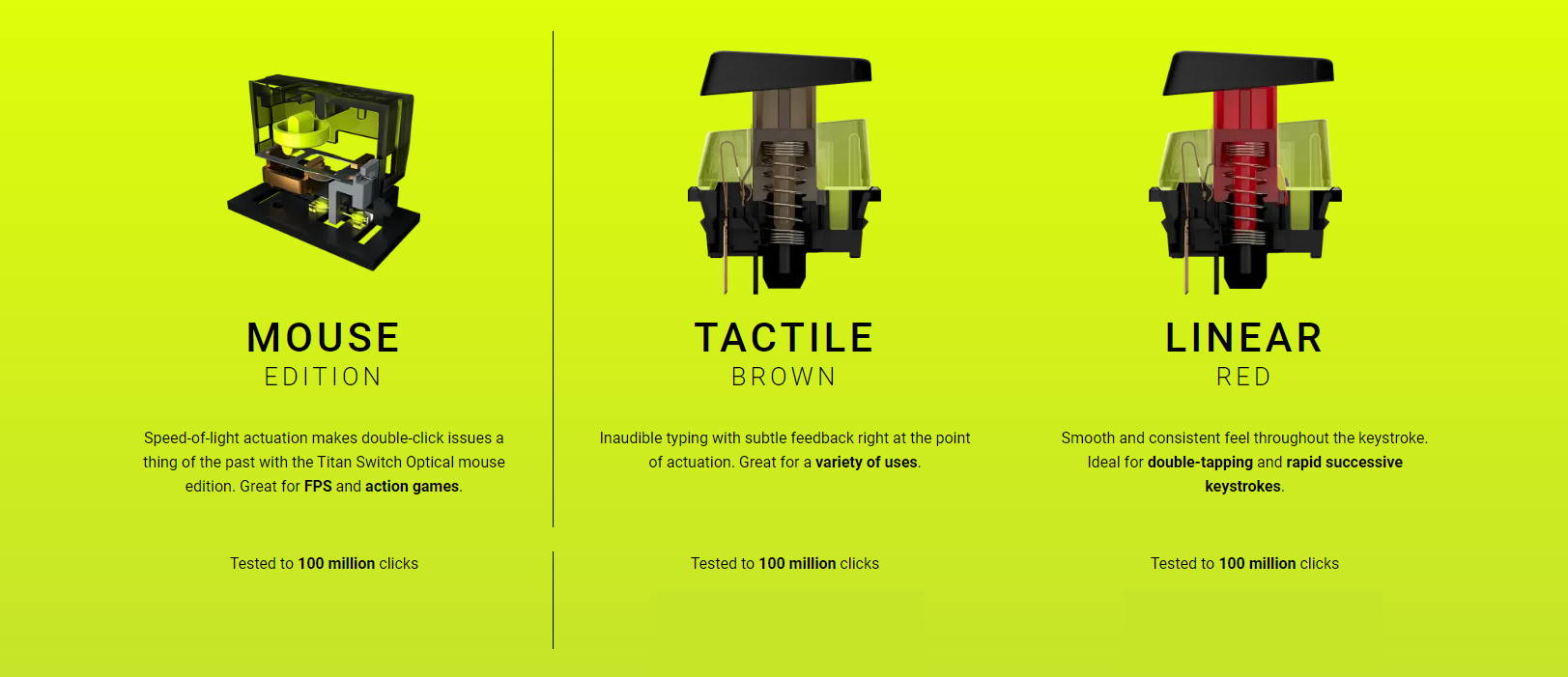 The Titan Switch Optical actuates by light. Imagine a beam on either side of the switch aiming from left to right. The beam is blocked by switch, but as soon as your keystroke reaches the actuation point, the beam passes through a channel in the stem of the switch to reach the other side. The switch instantly recognizes the actuation and sends the signal to your computer. Our firmware is optimized to recognize the actuation with unprecedented accuracy and with zero delay.