PLAYTECH COINS
About our Loyalty Program
Simply put, Playtech coins (or PTC) are our way of rewarding our customers for shopping with us!
Playtech Coins can be used to redeem discounts on your future orders!
For every $1 you spend in the Playtech online store, you'll receive 5 Playtech Coins! 1000 Playtech coins have a redeemable value of $1.
How to redeem Playtech Coins
Click through the below slides to see:
Step 1
Click here Blue button in the corner of your screen to load the Playtech coin menu.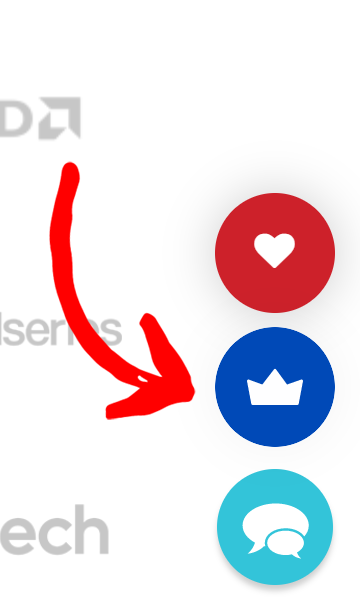 Step 2
Click the "ways to redeem" button.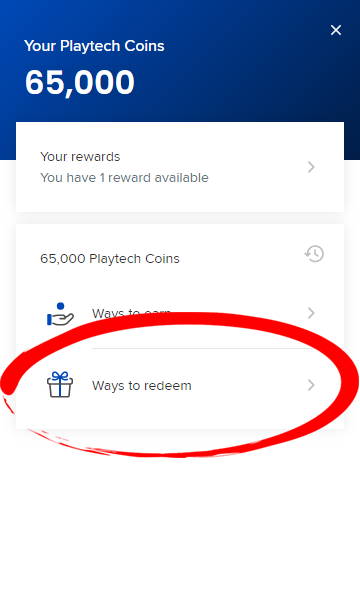 Step 3
From this page you can click the "redeem" button to generate a custom discount code!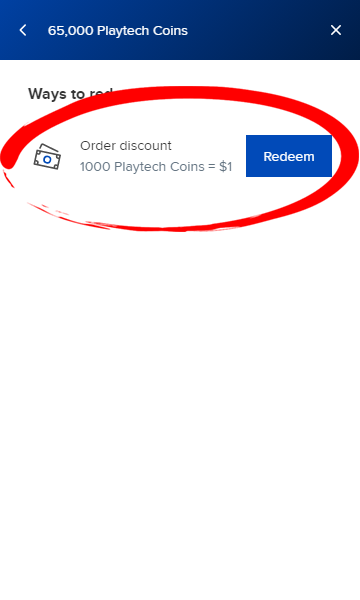 Step 4
Choose how man points you'd like to consume, then click the "redeem" button.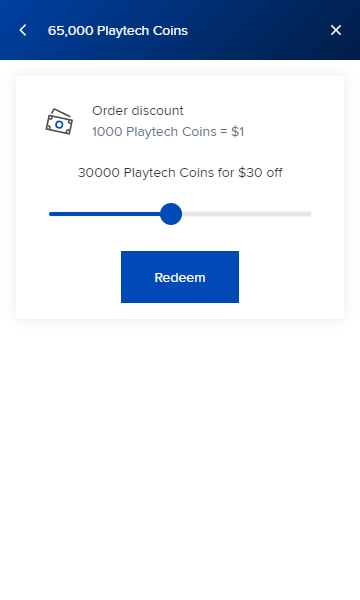 Step 5
Your code has now been generated! You can apply the discount directly to your shopping cart by selecting "Apply code".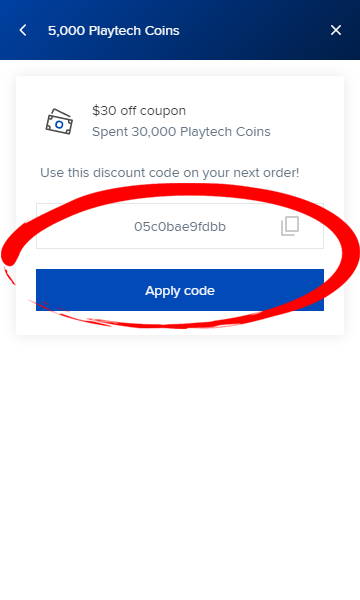 Step 6
When you're ready to check out you will see the discount applied to your order!