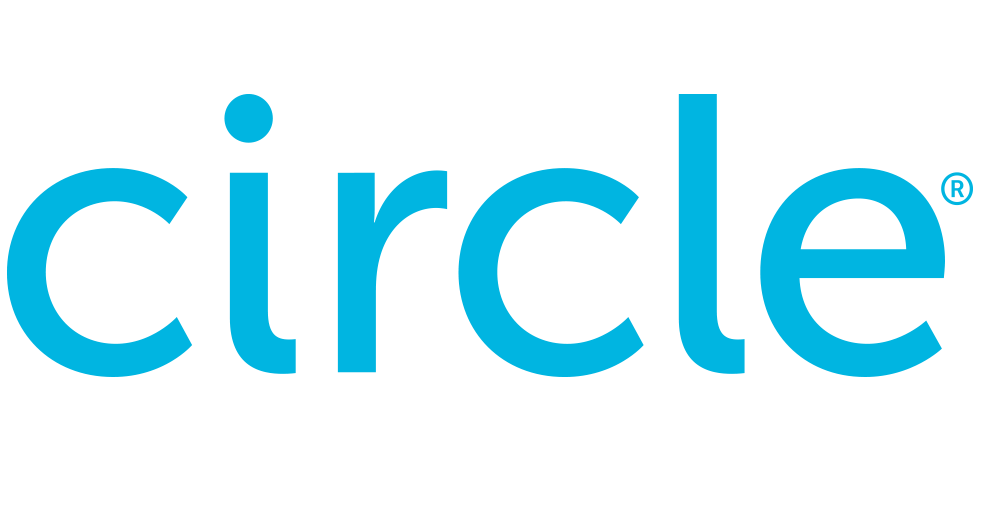 #1 parental controls for all your devices.
Circle's award-winning parental controls let you manage screen time and monitor not just some, but ALL websites and apps. With our complete in-home and on the go solution, you set the rules for sites like YouTube, TikTok, HouseParty (and many more) across all your family's connected devices.

Family screen time, covered.


From social media to distance learning, start managing your kids' online activity. Customize what's right for your family.
Set healthy time limits and filter content—across every device—from one simple app.

---
---
---
Filter

Time Limits

Pause

Bedtime

Rewards

History

Focus Time

Usage

Location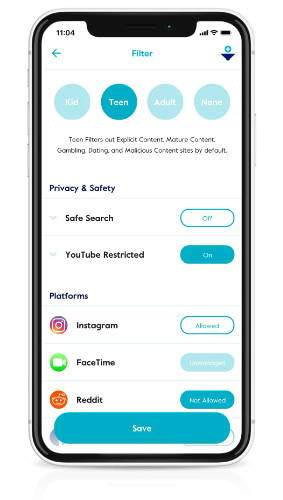 ---
---
---
---
Choose appropriate (or block inappropriate) content by age.
Customize settings to filter for individual family members and then apply to social media, videos,
and games for both apps and websites.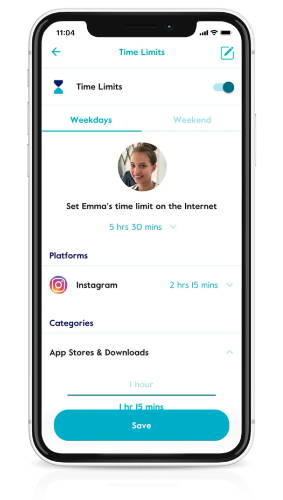 ---
---
---
---

Limit the amount of time your kids can spend on individual sites or platforms, like Instagram or Fortnite.
You can also set limits for categories like games, social media, or news. Kids are notified (or they can always check) when time is running low.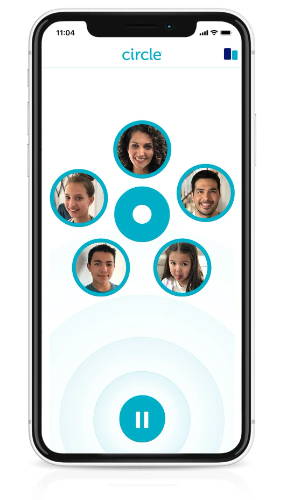 ---
---
---
---

Make the internet stop, for every family member (or just one).
Tap Pause when it's time to get going on homework, or if someone hasn't cleaned their room.
Hit unpause when you're good to go.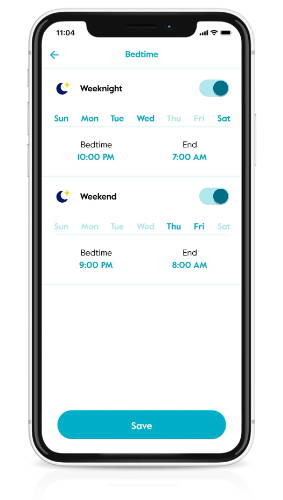 ---
---
---
---
Ensure your kids get the sleep they need.
Simply set custom bedtimes for each family member along with a gentle reminder to go to sleep.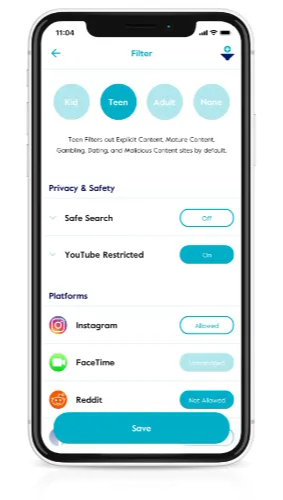 ---
---
---
---

Celebrate good behavior with online time.
Reward your kid with more screen time or a later bedtime, at the touch of a button.
---
---
---
---

Check out sites visited and filtered throughout the day.
Or go back as far as you like. And even set a Filter directly from the History view.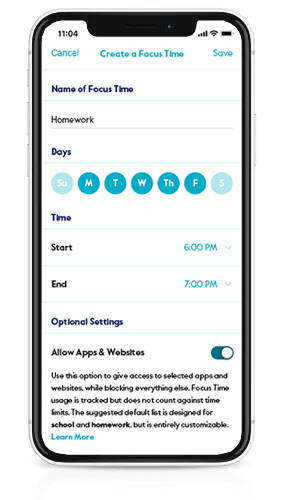 ---
---
---
---

Preset time offline for the important moments with customized screen time schedules.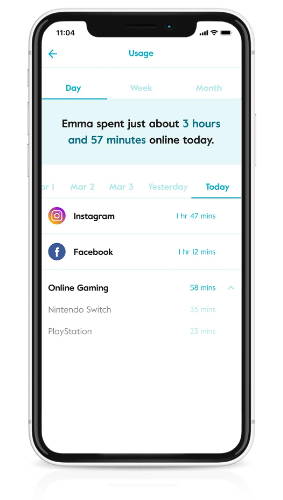 ---
---
---
---

Know how much time your family spends online?
Get a complete picture of your family's internet use, across all devices.
That way, you can make informed decisions about the amount of time that's right for your family.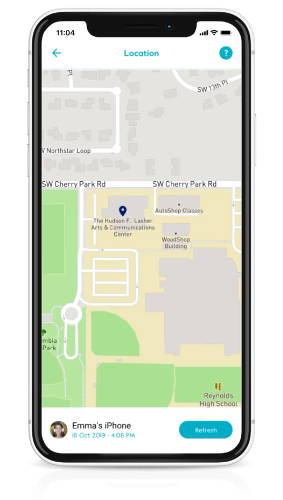 ---
---
---
---

Keep track of your kids through their mobile devices.
All it takes is the tap of a button.
Family members are notified when you request their location.
---
---
The most complete solution for every parent


---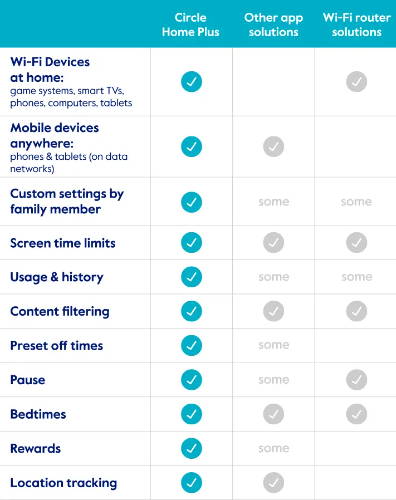 ---
---

Manage all your family's devices.
Once your Circle Home Plus arrives, download the Circle Parental Controls App to get started.
Set up the Circle Home Plus device on your Wi-Fi router, and Circle will detect all your family's
internet-connected devices. By installing the Circle app on mobile devices, you can manage
them away from home as well.
---
Easy to use
Plug it in, download the app, and it's ready to go. You never have to touch it again.
Covers everything
Circle Home Plus manages every connected device in your home, including phones, tablets, smart TVs, gaming consoles, and more.
Set profiles
You can set and adjust each family member's settings individually, customizing access to different types of content.
Works unplugged
A built-in backup battery keeps Circle Home Plus running even if it's unplugged. You'll get a notification telling you it's been disconnected.
Super fast
Circle Home Plus is built for fast networks with a 1GB Ethernet port.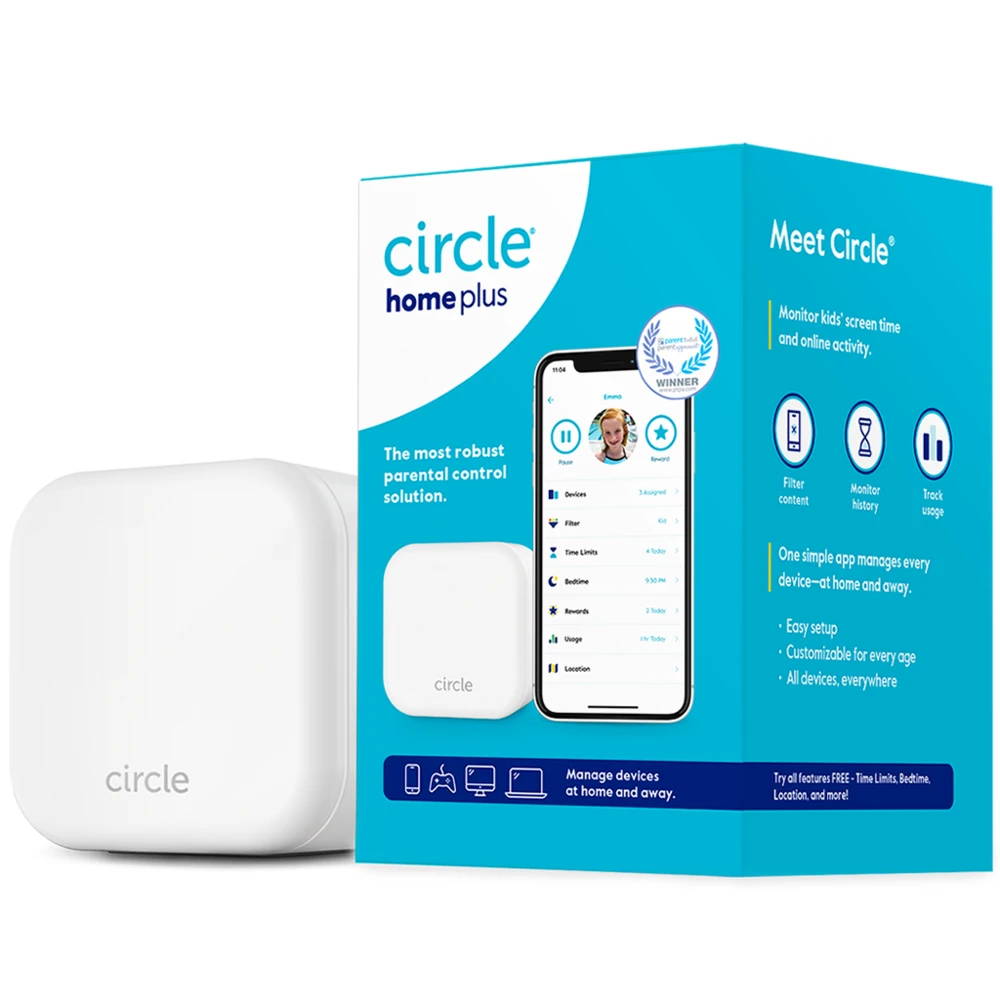 ---
---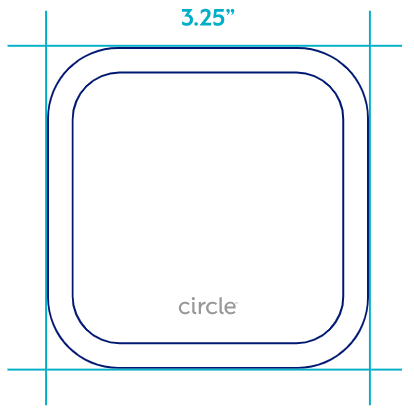 ---
---
---
---
What's Inside
Circle Home Plus device
Quick Start Guides
Ethernet Cable
USB C Cable
USB Power Adaptor

Weight & Dimensions
Width: 3.25" (8.25cm)
Depth: 3.25" (8.25cm)
Height: 3.25" (8.25cm)
Weight: 0.49 pounds

Power & Battery
100-240V Power Supply
Lithium-ion Rechargeable Single Cell
Charges via USB-C

Connectivity
2.4GHz Wi-Fi (802.11 b/g/n)
Wired Ethernet 1000Mbps

App Requirements
iOS 12 and newer
Android 6.0 (Marshmallow) and newer

See the full list of compatible routers on Circle's Support page.
Circle Features: Block Content
Circle Features: Limit Time Online
Circle Features: Set Bedtimes
Circle Features: Setup Family Profiles
Circle Features: Give Rewards
Circle Features: Review Visited and Filtered Sites
Circle Features: Track Time Spent Online
Circle Features: Track Family Members' Locations